Disabling EgrOff, Euro2, EvapOff, MissfireOff and GrilleOff for Mazda petrol cars
May 10, 2023
303
We are pleased to announce the addition of new automatic solutions to disable EgrOff, Euro2, EvapOff, MissfireOff and GrilleOff in Denso and Mitsubishi control unit firmware for Mazda Gen3 and Gen4 petrol cars.

Mazda Gen3: for SkyActiv-G 1.5L, 2.0L and 2.5L engines in Mazda 6 (GJ), Mazda CX-5 (I), Mazda 3 (GJ, BM) models.
Use MMC FLASH modules to read and write firmware files: 31 Module, Mazda SkyA 2.0 2.5 (Mitsubishi ECU) 33 Module, Mazda SkyA 1.5/1.6/2.0/2.5 (Denso ECU) 48 Module, Mazda SkyA 1.5/1.6/2.0/2.5 (Denso Crypto ECU)

Mazda Gen4: for 1.5L, 2.0L, 2.5L and 2.5T engines in Mazda CX-3 (DK), CX-5 (KF), CX-9 (TC), 2 (DJ), 3 (BP), 6 (GL), MX-5 (ND), MZ-3, MZ-6 from 2019 model year.
Use MMC FLASH module to read and write firmware files:
78 Module, Mazda Gen4 Denso & Mitsubishi SKYACTIV G MY2019

The new solutions are already available on the website and simplify the handling of the firmware files.

If you have any questions, please ask us
Read also:
August 3, 2023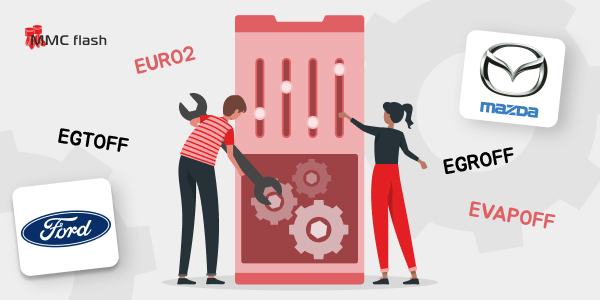 Editing ECU-files on Ford and Mazda vehicles
Let's talk about the available opportunities of flashing ECU files for gasoline-powered Ford and Mazda cars
July 20, 2023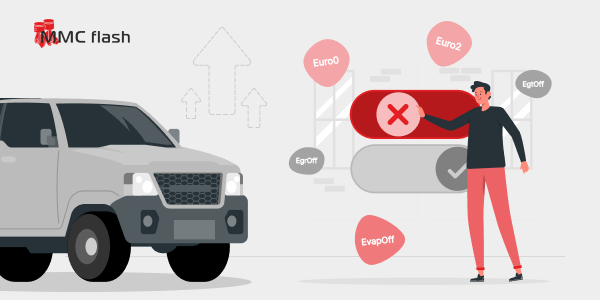 Free disabling of "ecology", how does it work?
Disabling ecology systems is a common practice when working with car control units
July 10, 2023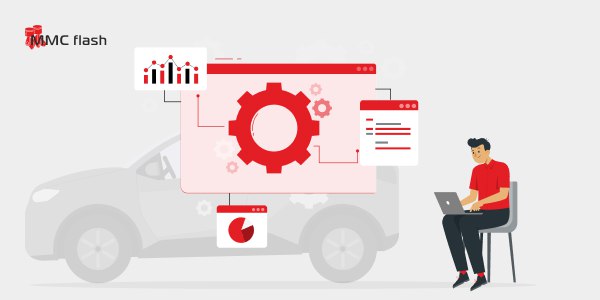 What you should know about the individual calibration service.
Let's talk about the individual calibration service and its advantages